Lighten Up
88 Reviews
$33.9
Bye Bye Post-Acne Red Scars with Calendula + Chamomile
Benefits:
✅ Fades the appearance of post-acne red scars/marks
✅ Reduces the chance of collecting stubborn brown pigmentation
✅ Fosters healing
Suitable for: All skin types.
Volume: 15ml | 0.5 fluid ounces. Each bottle is designed to last 3 months but varies based on the number of red scars present.
Lighten Up is much more effective when paired with Clear Out. Buy both items as a Power Duo set and save 8%:
GET THE POWER DUO
If you are easily prone to blushing/flushing red, consider the Protective Moisturizer + Lighten Up to reduce general redness.
If you have post-acne brown scars, sun spots & age spots, consider the Scar repair set to address both red and brown scars simultaneously.
GET A FREE ASSESSMENT
Want personalized recommendations? Chat us via Facebook or Instagram and get skincare advice from our specialists. We're committed to help.
PETA CERTIFIED
Our entire lineup is cruelty-free and vegan.

For the love of all creatures great and small.
Testimonials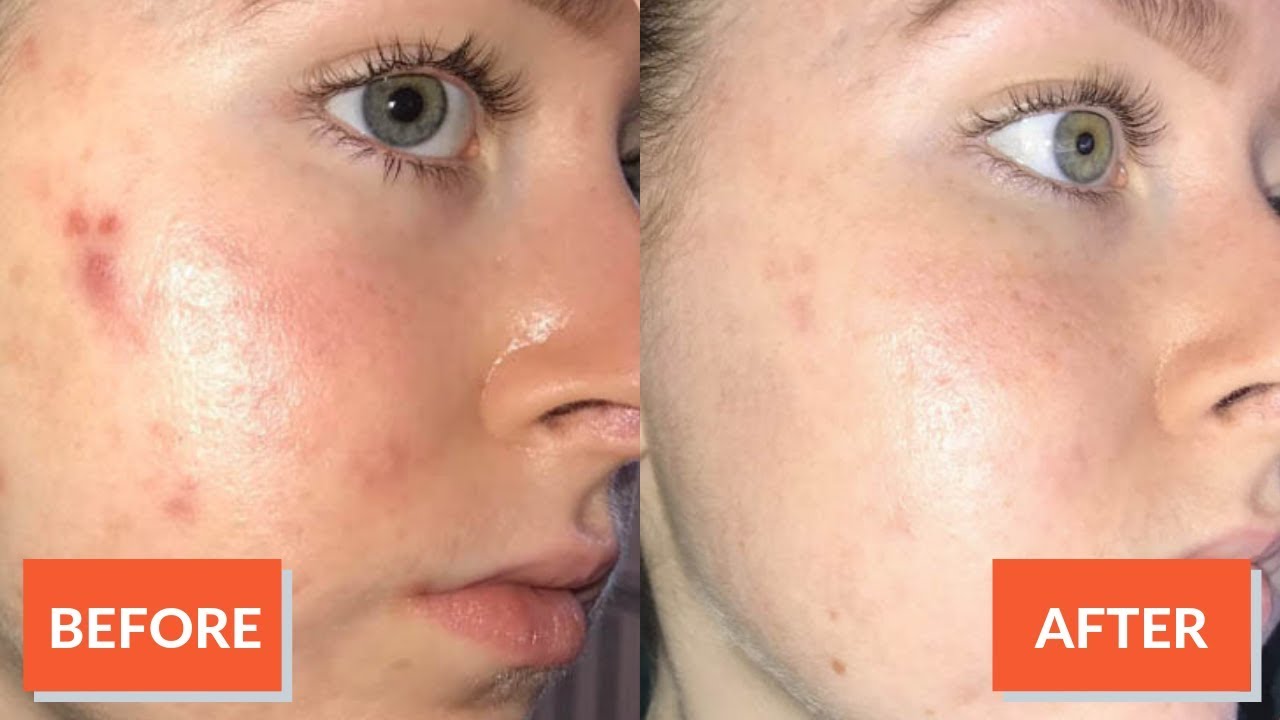 Fading the Appearance of Acne Red Scars/Marks
Influencer Emma @by.emmataylor discusses how Lighten Up removed her deep acne red scars. She also discusses how long it takes to see results.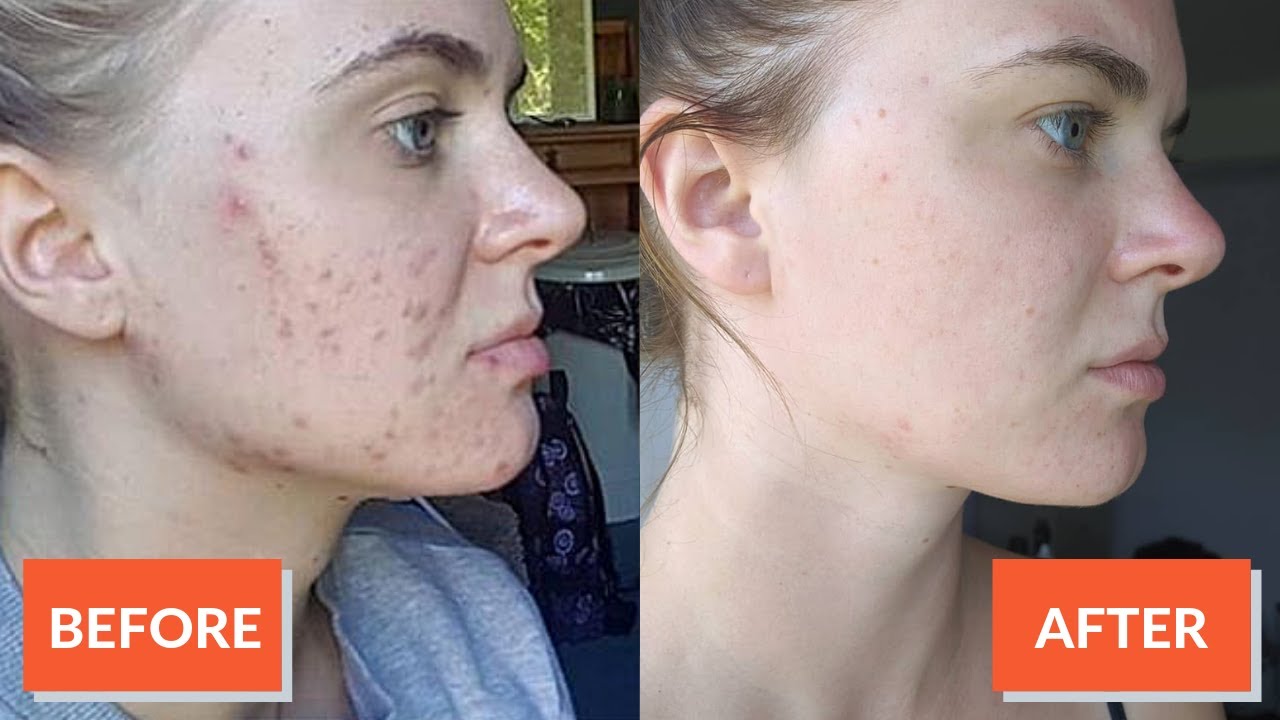 Saving Money With Less Makeup
Teacher Mim @mimandskin explains how to use Lighten Up alongside Clear Out as a Power Duo set, and how they work together to reduce redness.
Individual results may vary with all before/after images
Ingredients
What makes Clearly Basics different?
We've taken products that are often EXCLUSIVELY sold in a dermatologist's office at 3x the price and made it available and affordable for everyday consumers. We select USP certified ingredients when potency matters, but less expensive cosmetic grade ingredients when purity is not a concern.
The most frequent comment we get in our reviews is that users have tried everything and nothing has come close to the results they have seen with our formulations.
Why is Lighten Up different?
There are very few formulations on the market designed to fade the appearance of post-acne scars and even fewer formulations that are effective. Lighten Up's formulation is one that you can't find anywhere else on the market and we consider it the best in its class.
Ingredient synergy is the reason why our products are more effective than other products may which may also contain similar ingredients. All Clearly Basics products contain medical grade ingredients + synergy + botanical complexes that balance the formulations so that they do not irritate your skin.
Key Ingredients
Calendula
A natural oil extracted from marigold flowers, calendula is a powerful antioxidant that protects the skin against environmental damage.
Benefits
Powerful antioxidant that improves skin texure and tone
Dr Kim et al, 2018
Calms skin
Calendula contains flavonoids and triterpene derivatives which calm the skin. Dr Dawid-Pac, 2013
Bisabolol
An essential oil extracted from chamomile flowers, bisabolol is an excellent anti-irritant, soothing agent & a humectant to lock in skin's natural moisture.
Pracaxi Oil
This tea tree oil found in the Amazon is an age-old remedy used to promote healing and soothe redness. Banov et al, 2014
Volume: 15ml, 0.5 fluid ounces.
Each bottle is designed to last up to 3 months depending on the number of post-acne red scars present.
Full Ingredient List +
water, cyclomethicone, alpha-bisabolol, glycerin, chamomilla recutita (matricaria) flower extract, calendula officinalis flower extract, pentaclethra macroloba seed oil, isohexadecane, polysorbate 80, polysorbate 20, propylene glycol, sodium hydroxide, acrylamide/sodium acryloyldimethyltaurate copolymer, phenoxyethanol, ethylhexylglycerin
Key Facts
Breakouts come and go but the red post-acne mark can linger much longer. Lighten Up is our anti-redness formulation designed to fade the appearance of red marks after the breakout has subsided.
What it does:
Packed with essential oils. The Lighten Up uses –
Pracaxi oil creates a healing barrier over your skin.
Bisabolol soothes the skin and reduces redness.
Calendula is a natural anti-microbial that is loaded with anti-oxidants that protect your skin.
What it is formulated without:
Fragrance-, colorant-, paraben-, and lanolin-free. PETA certified vegan and cruelty-free. This non-comedogenic formulation is freshly made in Singapore and packed in airless bottles so there are minimal preservatives.
Application Instructions:
Lighten Up is used both morning and evening as the first formulation after you have washed/used toner. It is a leave-in spot application formula that works throughout the day/night to fade those pesky red scars. If you are using Lighten Up alongside the rest of our product line, here is the order of application:
DAY:
Wash your face / apply toner
Lighten Up (spot treatment)
Moisturizer/Hydrator, sunblock or other products you normally use
NIGHT
Wash your face / apply toner
Lighten Up (spot treatment)
Clear Out (can only be applied at night)
Moisturizer/Hydrator or other products you normally use
If there are products on this list that you normally do not use, please skip that step.
Customer Reviews
| | | |
| --- | --- | --- |
| 5 star | | 73% |
| 4 star | | 25% |
| 3 star | | 1% |
| 2 star | | 0% |
| 1 star | | 0% |
---
#RealResults
See what others have to say about Clearly Basics.

Individual results may vary
Frequently Asked Questions
How do I apply Lighten Up?
This is a gentle formula that is designed to be used 2x per day in the morning and evening. Apply as a spot treatment immediately on a freshly washed face. Apply Clear Out or other lotions and cosmetics after applying the Lighten Up. If you use toner, Lighten Up is applied immediately after applying your toner.
Can I use Lighten Up together with my moisturizer or other products?
Yes, Lighten Up can pair alongside other skincare products. Lighten Up should be applied after washing your face and applying toner but before you apply any other lotions or creams. It is a formulation that should be left on your skin all day or night.
Can I use Lighten up as a spot treatment on an active lesion
Lighten Up is not designed to work on an active lesion. Only apply on marks after the inflammation has subsided.
Can I use this product if I have oily skin
Lighten Up lotion absorbs quickly with a matte finish and was designed for oily skin. The three essential oils in this formulation have been carefully blended so that benefits far outweigh the risk of a potential clog. While all oils will have some rating on the comedogenic scale, the three essential oils in this formulation are neutral or low on the comedogenic scale.
Can I use the Lighten Up on my back and body
Yes, you can use Lighten Up on your back or body. It should only be used for red post-acne marks. For brown post-acne marks, we will be releasing a formula later this year to address this type of scar
Is this product safe to use while pregnant or nursing
Yes, this product is safe to use while pregnant or nursing
I have more questions outside of this FAQ
DM us via Messenger or by clicking "Send Message" from our
Facebook page
.
Lighten Up