Matte Hydrator, 15ml
13 Reviews
$24.9
Oil-Free with 100% ULMW Hyaluronic Acid
Benefits:
✅ Increases moisture levels in skin
✅ Reduces oil production
✅ Reduces the oily sheen
✅ Easily absorbs into the skin
✅ 100% ULMW hyaluronic acid as compared to equivalent products which mix different molecular weights
Suitable for: Oily or combination skin.
If you have dry or sensitive skin, consider the Protective Moisturizer as it will reduce sensitivity.
Volume: 15ml | 0.5 fluid ounces. Each bottle is designed to last 1.5 months. That's $0.6 per day.
This is a sample sized bottle. If you intend to use this hydrator everyday, opt for the 30ml size:
GET A FREE ASSESSMENT
Want personalized recommendations? Chat us via Facebook or Instagram and get skincare advice from our specialists. We're committed to help.
PETA CERTIFIED
Our entire lineup is cruelty-free and vegan.

For the love of all creatures great and small.
The Hydrator will reduce oil production faster when paired with Clear Out. Buy both items as a Duo set and save 8%:
GET THE DUO
Testimonials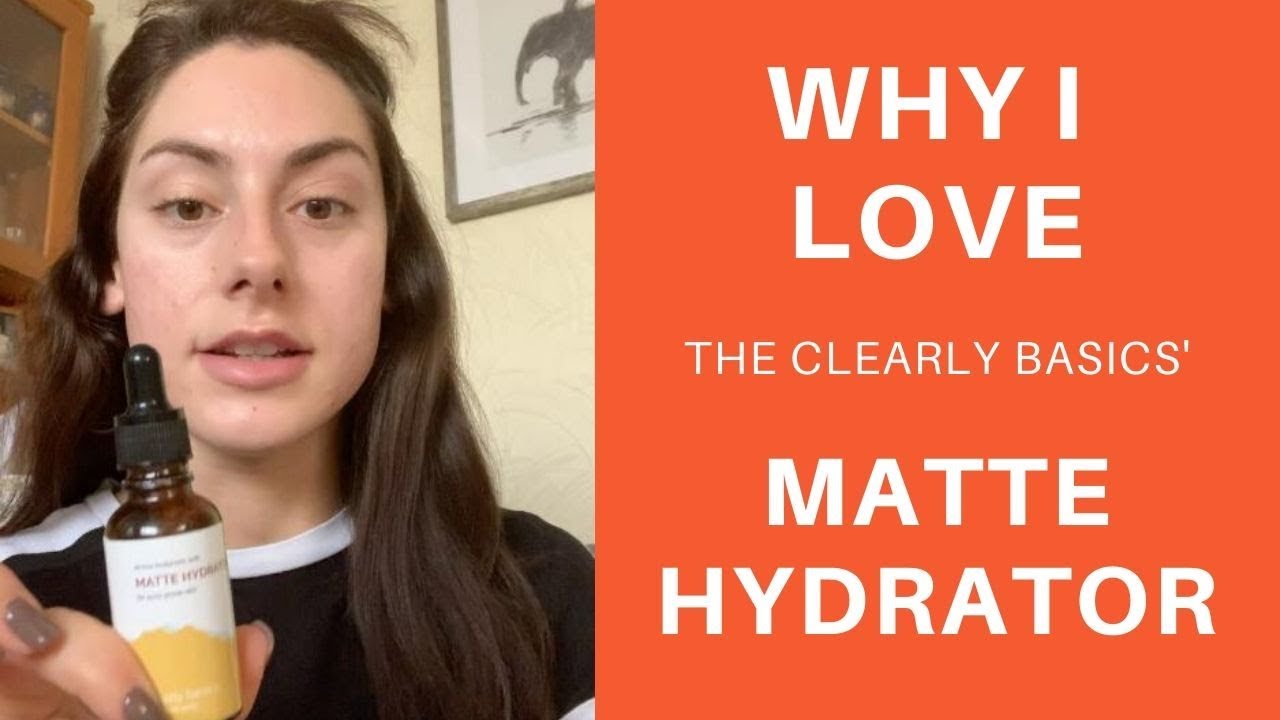 Keeping Your Skin Oil-Free All Day
Joanne @skinjo.urney explains how the Matte Hydrator keeps her skin matte, supple and oil-free for 8 hours, while allowing her makeup to last a lot longer without the need to blot.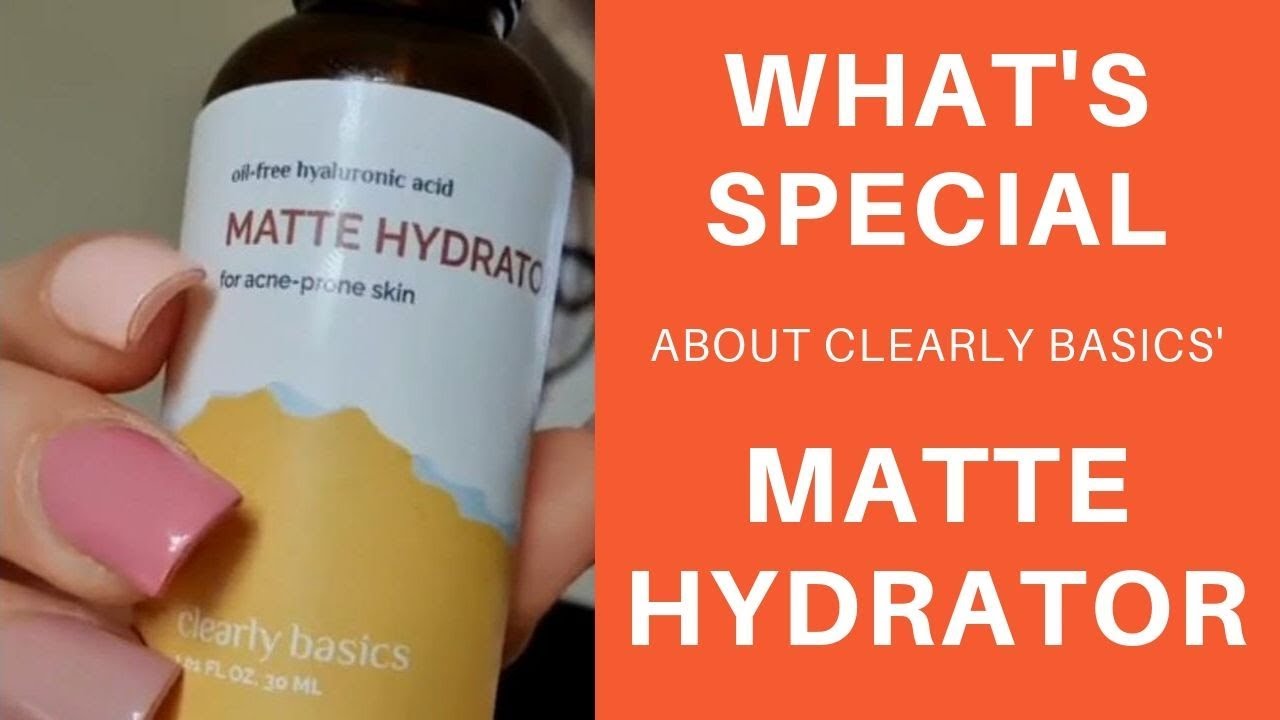 Keeping Your Skin Matte and Not Oily
Stylist Toni @xx.tonilumsden explains how she uses the Matte Hydrator to keep her skin supple and moisturized without the oily sheen all day.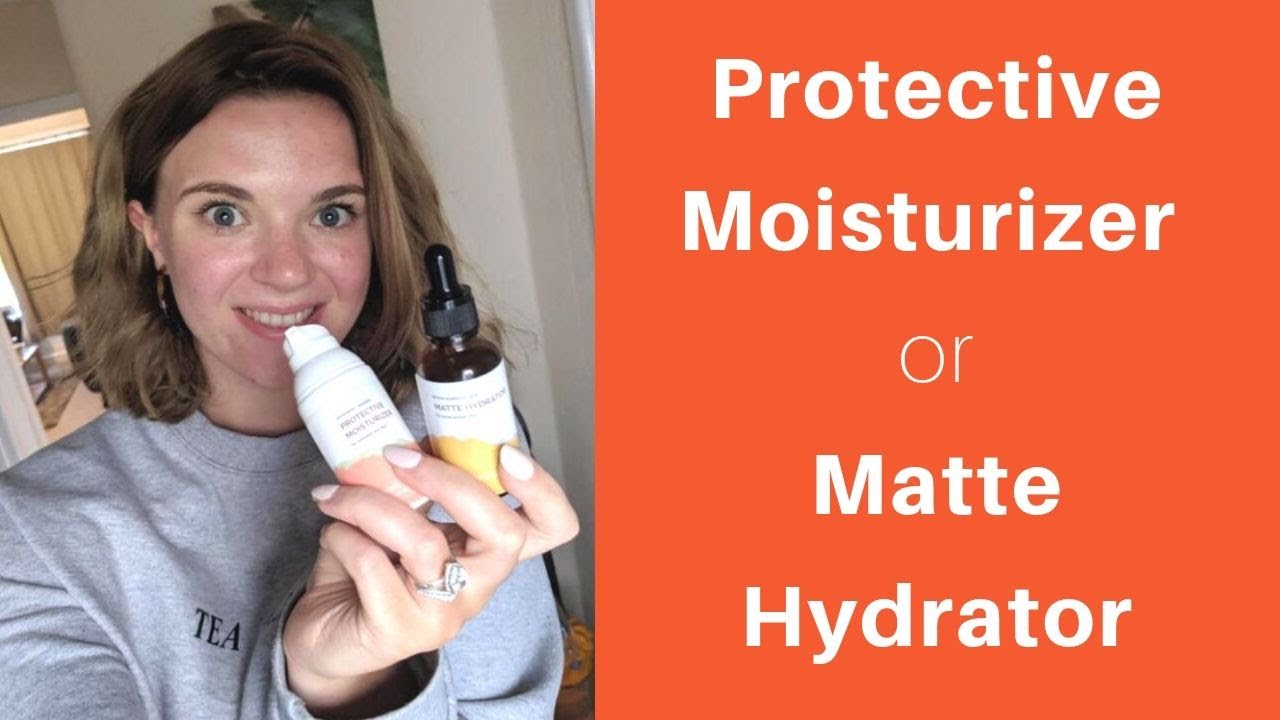 Matte Hydrator or Protective Moisturizer?
Teacher Mim @acneisntugly has combination skin so she alternates between using the two. The Matte Hydrator reduces your skin's oil production so that you can go longer without the oily sheen or reapplying makeup.
Individual results may vary
Ingredients
What makes Clearly Basics different?
We've taken products that are often EXCLUSIVELY sold in a dermatologist's office at 3x the price and made it available for everyday consumers. We select USP certified ingredients when potency matters, but less expensive cosmetic grade ingredients when purity is not a concern.
The most frequent comment we get in our reviews is that users have tried everything and nothing has come close to the results they have seen with our formulations.
Why is the Matte Hydrator different?
The hyaluronic acid molecule is normally too large to absorb into the skin and many brands save costs by only including a small amount of micronized hyaluronic acid. Our formulation is 100% Ultra Low Molecular Weight (ULMW) hyaluronic acid … no shortcuts, only the good stuff that will actually absorb into your skin.
Key Ingredients
100% ULMW Hyaluronic Acid
Holding 1000x its weight in moisture, hyaluronic acid locks in moisture and revitalizes the deeper layers of the skin so that it is soft and smooth.
Benefits
Perfect for hydration
Naturally produced in your skin, hyaluronic acid is the key molecule involved in skin moisture. Dr Roth et al, 2012
Absorbs quickly
The hyaluronic acid molecule is too large to absorb into the skin so you must micronize the molecule to 5nm so that it will readily absorb into the skin. Dr Jegasothy et al, 2014
Volume: 15ml, 0.5 fluid ounces.
Each bottle is designed to last 3 months being applied in the morning.
Key Facts
Ideal for oily or acne-prone skin, the Hydrator will moisturize without the heaviness and oil. Featuring sodium hyaluronic acid, which holds 1000x its weight in moisture, this hydrator keeps your skin soft without adding additional oil. Suitable for oily or combination skin as a primary moisturizer.
As compared to other hydrators which contain hyaluronic acid in a variety of molecular sizes, this product contains 100% ultra low molecular weight hyaluronic acid (pharma grade, USP certified). It is necessary to use ultra low molecular weight hyaluronic acid as normal hyaluronic acid is too large to absorb into the skin.
Why do people with oily skin need moisturizer?
If you have clogged pores, oil may not reach its intended target leading to a vicious cycle of overproduction (clogged pores -> more oil production -> more clogged pores). Break the cycle by properly moisturizing your skin.
What it is formulated without:
Oil-, fragrance-, colorant-, paraben-, lanolin-free. PETA certified vegan and cruelty-free. This non-comedogenic formulation is freshly made in Singapore to ensure the highest quality.
Customer Reviews
| | | |
| --- | --- | --- |
| 5 star | | 80% |
| 4 star | | 20% |
| 3 star | | 0% |
| 2 star | | 0% |
| 1 star | | 0% |
---
#RealResults
See what others have to say about Clearly Basics.

Individual results may vary
Application Instructions
Place 2-3 drops on the palm of hands and rub together. Evenly apply on cleansed face and neck. Suitable for daytime and night-time use, as a final moisturizing step.
Matte Hydrator, 15ml