"Brilliant cleanser. Even though it has two acids, the cleanser is gentle and super soft on skin." Jade H.
"Love this cleanser, use it after washing off my makeup and it does not strip my skin at all." Drilona K.
"I started using this product about a week after my move and my skin cleared up almost instantly!" Caroline H.
"I like having the AHA and BHA exfoliation that will not strip my skin but still feels clean." Amanda G.
"MY FAVE! After a long day nothing like a good face cleanse but always keeping your skin enriched." Stephanie P.
"I like having the AHA and BHA exfoliation that will not strip my skin but still feels clean." Amanda G.
"I have sensitive spot prone skin. It has not upset my skin like some other cleansers I have used." Jade H.
"I have had bad experiences using a cleanser with salicylic acid but that all changed with this cleanser." Emma R.
"Improves texture of my skin and helps clear break outs faster." Alice R.
"Amazing cleanser. The best I have ever used. Clears things out and decreases the redness." Jessica C.
"Best cleanser I've used. I have sensitive skin, and this is product is amazing for my active acne and skin." Razmina B.
"Leaves my skin feeling fresh and clean without stripping the natural oils away." Stephanie P.
"Best Cleanser I ever had! I love it! My skin is so soft afterwards. The bottle also lasts quite a long time." Simona W.
"Beautiful cleanser- non-stripping to the skin and sets up a great foundation for the rest of the CB line." Jessica C.
Balancing Cleanser uses 2% salicylic acid and 2% glycolic acid in order to break down sebum and leave your skin primed for the rest of the Clearly Basics lineup.
Benefits:
Soap-free formulation. Gentle yet effective
Contains both AHA + BHA. Most acne washes only contain one but not both
Readies your skin for use of the Clearly Basics' lineup
Leave this cleanser on for 30 minutes in the evening for a gentle peel. 👏
Balancing Cleanser
73 Reviews
$35.9
Each 100ml bottle is designed to last 8 weeks. That's $0.4 per day for 4 active ingredients.
If you have acne, Clear Out will do the heavy lifting to clear clogs as compared to any cleanser.
Balancing Cleanser is designed for very oily skin. For all other skin types, we recommend So Fresh Cleanser instead.
Get a recommended set for extra savings.
GET A FREE ASSESSMENT
Want personalized recommendations? Chat us via Facebook or Instagram and get skincare advice from our specialists. We're committed to help.
Reviews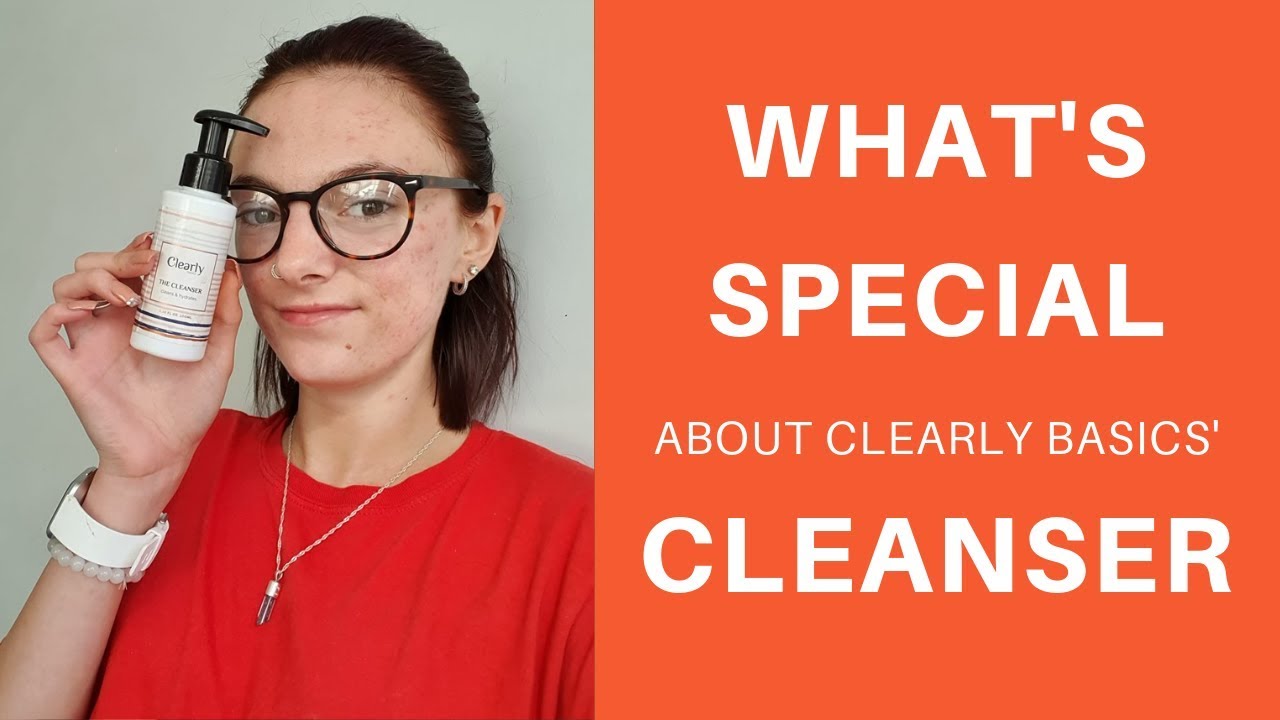 Priming Your Skin
Toni @xxtonilumsden explains how the Cleanser improves her skin's texture and leaves her skin perfectly pH balanced without stripping away natural oils. pH balance allows the rest Clearly Basics lineup to be more effective.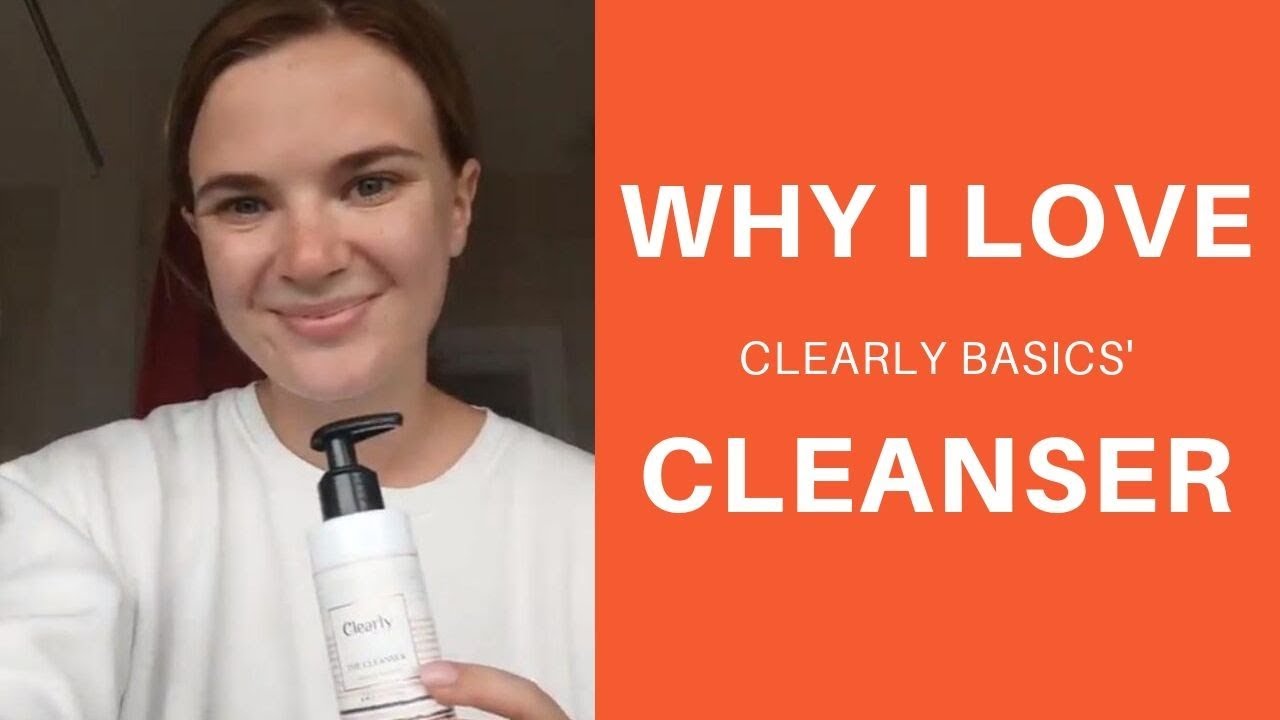 Review of the Balancing Cleanser
Mim @mimandskin explains how the Balancing Cleanser removes impurities but leaves your skin soft, supple and primed for the next product you apply to your skin.
| | | |
| --- | --- | --- |
| 5 star | | 83% |
| 4 star | | 15% |
| 3 star | | 1% |
| 2 star | | 0% |
| 1 star | | 0% |
Ingredients
Why is Balancing Cleanser different?
This cleanser contains BOTH salicylic acid and glycolic acid (most acne washes only contain either an AHA or BHA but not both).
The formulation is loaded with botanicals so that it is effective yet gentle. It leaves your skin perfectly primed without stripping away natural oils.
Ingredient synergy is the reason why our products are more effective than other products which may contain salicylic acid or glycolic acid. Leave this cleanser on for 30-minutes in the evening to get a gentle peel!
Key ingredients
Salicylic Acid (BHA)
Benefits
Reduces oily skin
Dr Tasleem, 2019
Effective astringent


Highly effective astringent that can minimize the appearance of pores by tightening the skin and reducing the oiliness of the skin.

Exfoliates the skin


Penetrates into the pores of the skin to dissolve dead skin cells, removes dirt, bacteria, and grime that has built up on the surface of the skin.
Glycolic Acid (AHA)
Benefits
Primes your skin


The exfoliating properties of glycolic acid make it great for prepping the skin for other products.

Heals damaged skin
Dr Perricone & Dr DiNardo, 1996
Exfoliates the skin


The holy grail for exfoliation, effectively removing the outermost layer of dead cells from the complexion, revealing brighter, fresher skin.
Acacia Concinna Fruit Extract
Helps to preserve the natural oil of the skin and nurtures the skin.
Benefits
Gentle cleanser


Gently cleanses the skin without stripping it of its protective lipid layer.

Protects the skin


Protects the skin from fungal infections and has antibacterial properties.
Gypsophila Paniculata Root
Moisturizes and conditions the skin.
Benefits
Moisturizing properties


Functions in skincare and cosmetics as a moisturizing ingredient.

Natural cleansing properties


High content in saponins, which have natural cleansing properties, explain its use as soap for centuries in the Mediterranean basin.
Volume: 100ml, 3.38 fluid ounces.
Each bottle is designed to last 6 weeks being applied twice daily.
Full Ingredient List +
water, cocamidopropyl betaine, sodium lauroyl sarcosinate, alcohol, cocamidopropyl hydroxysultaine, salicylic acid, glycolic acid, sodium hydroxide, acacia concinna fruit extract, balanites aegyptiaca fruit extract, gypsophila paniculata root extract, PEG-150 pentaerythrityl tetrastearate, PPG-2 hydroxyethyl cocamide, phenoxyethanol, ethylhexylglycerin, parfum
Key Facts
This soap-free cleansing gel was developed for people who want a thorough cleanse without stripping off natural oils. Designed for combination or oily skin, Balancing Cleanser is one of the most gentle AHA + BHA washes on the market. Only a quarter pump is sufficient to wash your whole face.
What it does:
This cleanser uses a non-comedogenic compound derived from coconut that gently cleanses your skin without stripping away natural oils. This cleanser does not clog pores.
What it is formulated without:
Colorant-, paraben-, lanolin-free. PETA certified vegan and cruelty-free. This non-comedogenic formulation is freshly made in Singapore to ensure the highest quality.
What makes Clearly Basics different?
We've taken products that are often EXCLUSIVELY sold in a dermatologist's office at 3x the price and made it available for everyday consumers. We select USP certified medical grade ingredients when potency matters, but less expensive cosmetic grade ingredients when purity is not a concern.
The most frequent comment we get in our reviews is that users have tried everything and nothing has come close to the results they have seen with our formulations.
Application Instructions
Using lukewarm water, rinse your face.
Apply the cleanser to your skin and massage gently with a circular motion using your fingertips or a soft, clean washcloth. Refrain from using abrasives, loofah sponges, brushes or scrubs
Rinse your face for a few seconds with lukewarm water until the cleanser is completely gone.
Using a clean, soft cotton towel, pat your skin until dry
The Cleanser is a highly concentrated formulation so a partial pump is sufficient to cleanse your whole face.
#ClearlyResults
See what others have to say about Clearly Basics.

Individual results may vary with all before/after images on this page