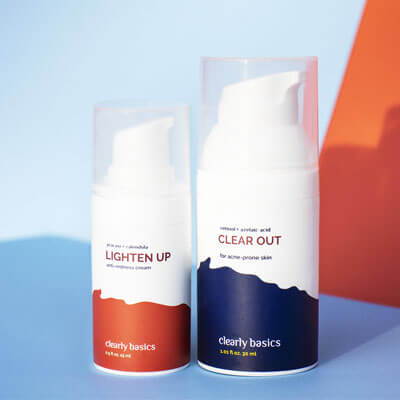 Attacks Acne From Every Pathway
With over 8 proven acne fighting ingredients, this dynamic duo controls oil production, unclogs the hair follicle, kills bacteria and reduces irritation!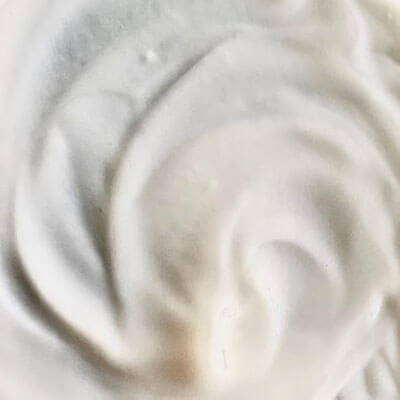 Clears Acne From The Inside Out
It's filled with encapsulated botanical antioxidants and clinical grade actives to gently exfoliate and repair your damaged skin barrier.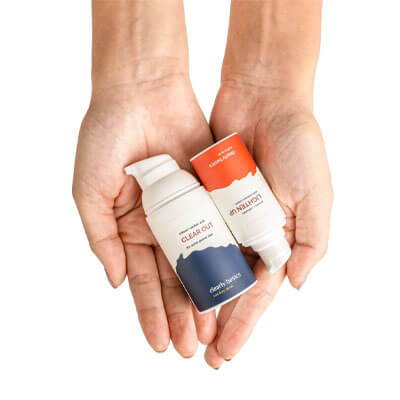 Formulated For
Sensitive Skin
All Clearly Basics' products are perfect for you to go from acne to clear, healthy skin without nasty side effects.
★★★★★ 4.8/5 Based on 13,858 Reviews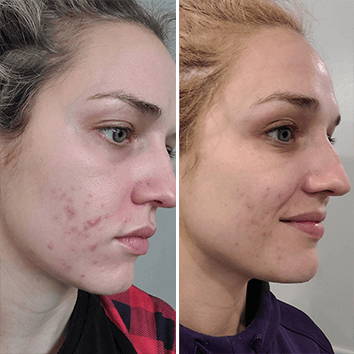 "I've been using Clearly Basics for 5 weeks and am blown away. My skin is smooth, soft and my red scars are fading."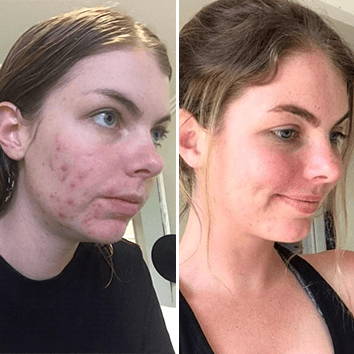 "I tried every face cream, scrub and peel you could find. This started clearing my skin after my first bottle."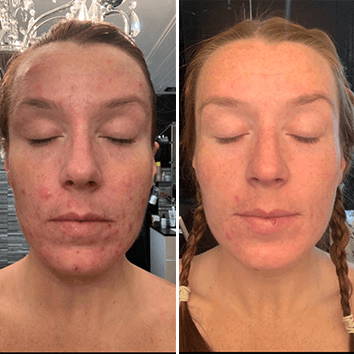 "After two weeks using Clearly I saw major changes. It's been a relief not to dread looking in the mirror anymore."
FIVE REASONS YOU'RE GOING TO LOVE POWER DUO
It's Suitable For All Skin Types – Especially Sensitive Skin
Power Duo is the clinically proven "Gold Standard" for blemish-free skin. One part skincare, one part medicine. Equal parts your skins new favorite cosmetics for sensitive acne-prone skin.
It Gives You Clear, Healthy, And Glowing Skin
It's the proven secret to blemish-free skin for a reason. If you want to heal your skin, but are too busy for complicated routines that take hours, Power Duo combines four products in one kit!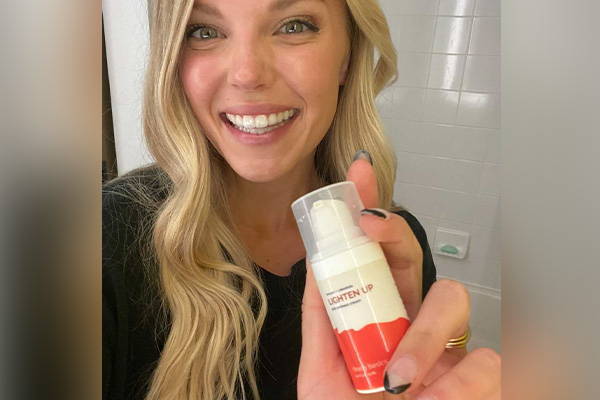 It's Made With Clean Ingredients That Won't Irritate Your Skin
You won't find any nasties in our formulas, only the good stuff. We believe that the health of your skin is the most important factor on your journey, and our products back that up.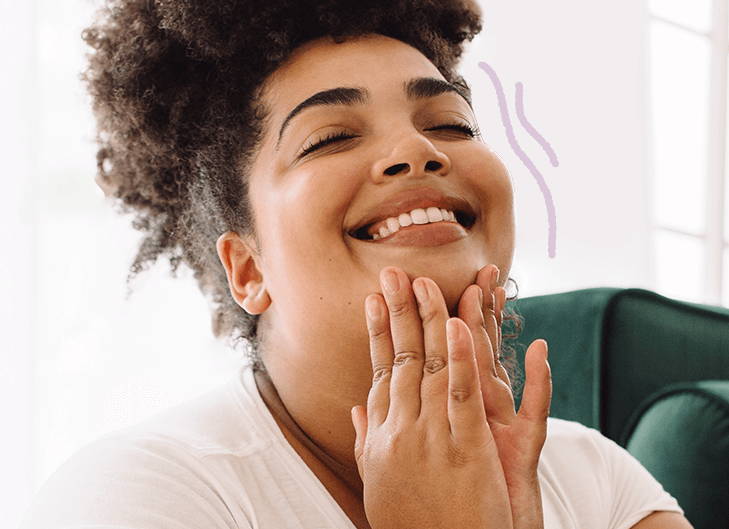 It's Not Thick, Heavy, Or Drying
All Clearly Basics products are made using Japanese emulsion techniques to be ultra hydrating and feel light on your skin as if there's nothing there. Perfect for locking in moisture underneath other products in your arsenal.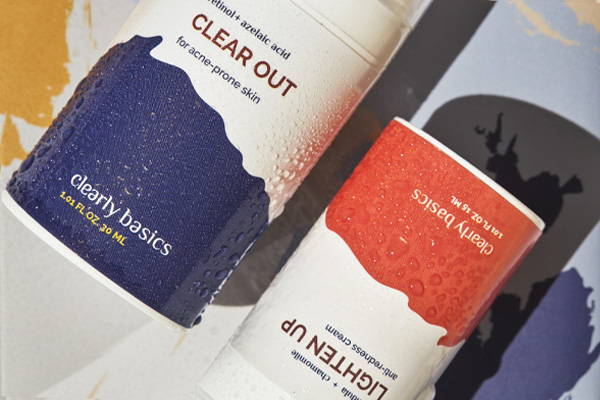 It Saves You From Wasted Time, Money And Energy
One of the hard parts of buying skincare online is finding something that actually works, but we've made it easy for you. Our clinically-proven small batch lab created formulas are made and sent direct to you when most effective.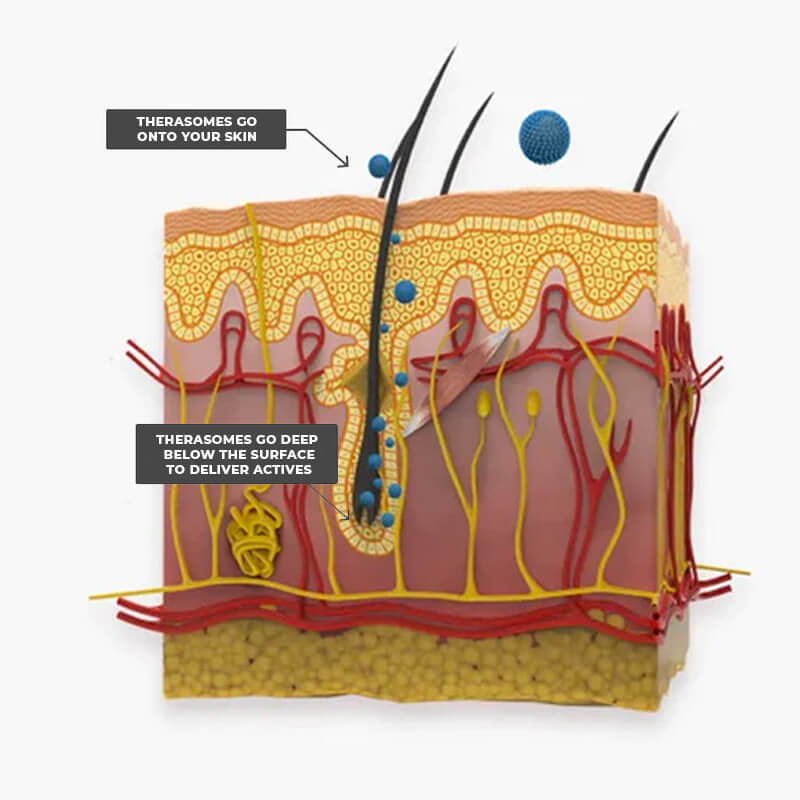 PROPRIETARY ADVANCED THERMASOME TECHNOLOGY™
BETTER DELIVERY
PROVEN RESULTS
It's all about the delivery. Scientifically proven Therasome Delivery System™ improves your results by encapsulating the key active's to increase the effectiveness of every ingredient.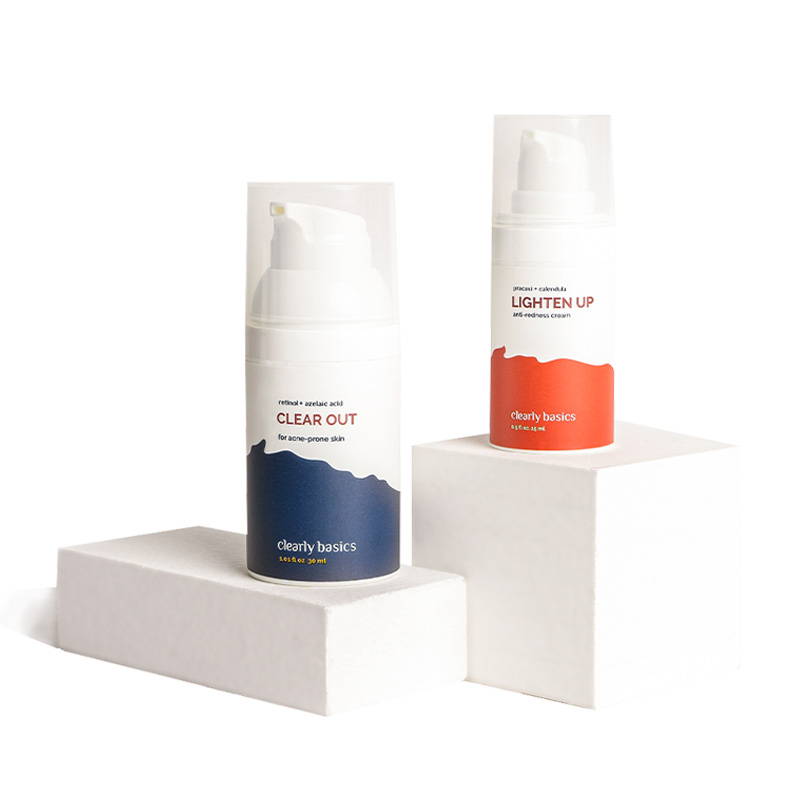 It's all in the name. Power Duo is the proven secret to blemish-free skin: a combination of refining actives to enhance your skins appearance. A lightweight 2-step kit that puts you on the path to clear skin. Get significant improvements in your complexion within one set.