Learn the most effective way to reduce the appearance of red or brown acne scars
If you've gotten past a bout of acne, you may feel that the battle is won. However, pimples often leave unsightly red or brown scars that linger long after the pimple has flattened.
Hyperpigmentation left behind by acne can be healed quickly and safely without expensive visits to the dermatologist.
What Causes Acne Scars?
Inflammation occurs when the body increases blood flow to the tissue surrounding a clogged pore¹. It is the body's natural response in fighting off bacterial infection.
After the pimple has flattened, it normally takes 8 to 12 weeks for blood vessels to shrink back to its original size. The residual blood and dilated blood vessels cause the red scar and the scar often lingers longer than the pimple itself.
Getting Rid of Scars Using the Right Tools
Most scar products use lighteners to target melanin pigment. Such products only work on brown acne scars and does nothing to dissipate residual blood or shrink blood vessels in red scars.
To fade the appearance of red acne scars, use Lighten Up. This unique formulation uses botanical complexes to dissipate residual blood and reduce the appearance of dilated blood vessels: marigold flower, chamomile flower and tea tree oil.
Apply the Lighten Up both morning and evening and you should see a significant reduction within a month. The lotion does not clog pores and does not irritate sensitive skin.
This power team will work together to clear clogs and reduce the appearance of red acne scars. Get 8% off when purchasing the Clear Out and Lighten Up as a set. Each set is designed to last 3 months.
A Different Tool for Brown Acne Scars?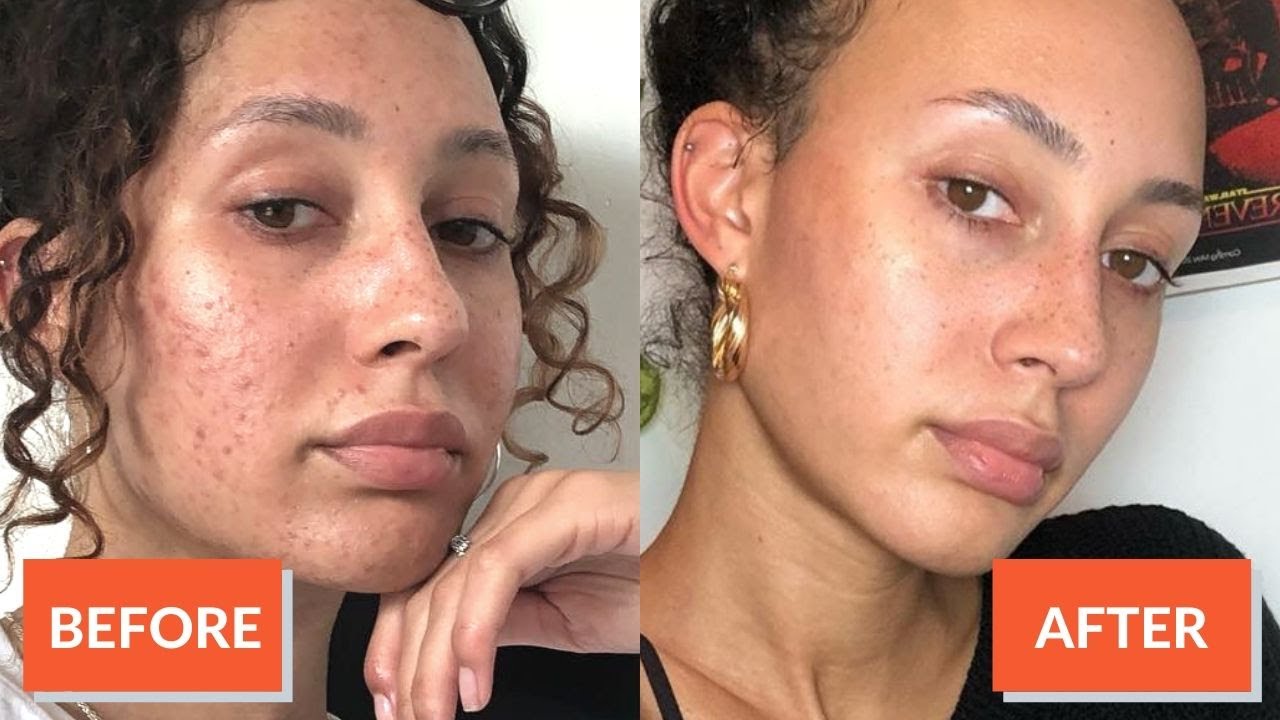 @deannaskin Individual Individual results may vary
It is important to fade red scars quickly as it reduces the chance of UV exposure. When red scars are exposed to UV, they can quickly collect melanin and turn into brown scars².
Brown post-acne scars are more stubborn than red acne scars and can last up to two years. To fade a brown acne scar, use the Dark Mark Defense. This formulation penetrates deeper into the epidermis where melanin is buried.
Dark Mark Defense contains potent pigment-regulating agents that fade the appearance of dark marks much faster.
Vitamin E creates a healing barrier over your skin.
TXA brightens skin and fades the appearance of hyperpigmentation.
4nBR creates a lightening effect on your skin.
Dark Mark Defense works on post-acne brown scars, sun spots, age spots and melasma. You will see a significant improvement with three months of continuous use:
Fade the appearance of post-acne melanin scars, sun and age spots using the powerful combo of anti-pigmenting agents. Your spots won't know what hit it!
Don't know what type of acne scar you have? Generally red scars linger for only three months so if you have a scar that lasts longer than three months, it is likely a brown acne scar. For a personalized assessment, please click "Send Message" on the Clearly Basics Facebook page.
What More Can I Do to Prevent Acne Scars³?
First, avoid overwashing or scrubbing which can cause irritation and make your scars linger for longer.
Second, make sure to apply sunblock SPF35 or higher whenever you are outdoors as a red scar can easily turn brown with exposure to UV light.
Third, resist the urge to pick at your pimples. Picking at your pimples increases the chances of inflammation, bacterial complications and permanent damage (atrophic scarring) to the tissue surrounding your pores.
Win the War Against Acne
Of course, the best way to prevent acne scars is to stop new acne in its tracks.
Doing this is easier than you might think. You don't need a six-step procedure involving scrubbing and steaming. (Don't scrub or steam as it will further inflame your acne and leave deeper red scars)!
You just need a single lotion that is effective at penetrating into the pore to flush out dead skin trapped inside. If the dead skin does not accumulate inside the pore, clogs are much harder to form.
If you look at the algorithm dermatologists use⁴ to treat acne, the first choice in treating acne is a retinoid followed by an AZA lotion. Both ingredients flush out dead skin and are a deadly combination when working together.
The Clear Out combines both pharma-grade retinol and AZA into a single bottle. Most products only have one active ingredient but the Clear Out is unique in having three active ingredients.
Clear Out's unique combination of ingredients has been balanced to maximize effectiveness. The three active ingredients work together to drive better results with less side effects.
Pair the Lighten Up with the Clear Out in order to flush out clogs and reduce red acne scarring at the same time:
This power team will work together to clear clogs and reduce the appearance of red acne scars. Get 8% off when purchasing the Clear Out and Lighten Up as a set. Each set is designed to last 3 months.
The Clear Out carries a 90-day money back guarantee so if you don't see a noticeable improvement after using the entire bottle, you will get a full refund. T&Cs apply.
What People Are Saying About Clearly Basics …
Clearly Basics has helped many people with acne ranging from mild to severe; people with sensitive skin to people with extremely oily skin. For a personalized assessment, please click "Send Message" on the Clearly Basics Facebook page.
Here are some of our user's stories below. These are users who have documented their entire acne journey on Instagram, including products they have used before they started Clearly Basics:
---
Mim (@acneisntugly), a teacher from Southampton, battled hormonal cystic acne for over 6 years before she tried the Clear Out…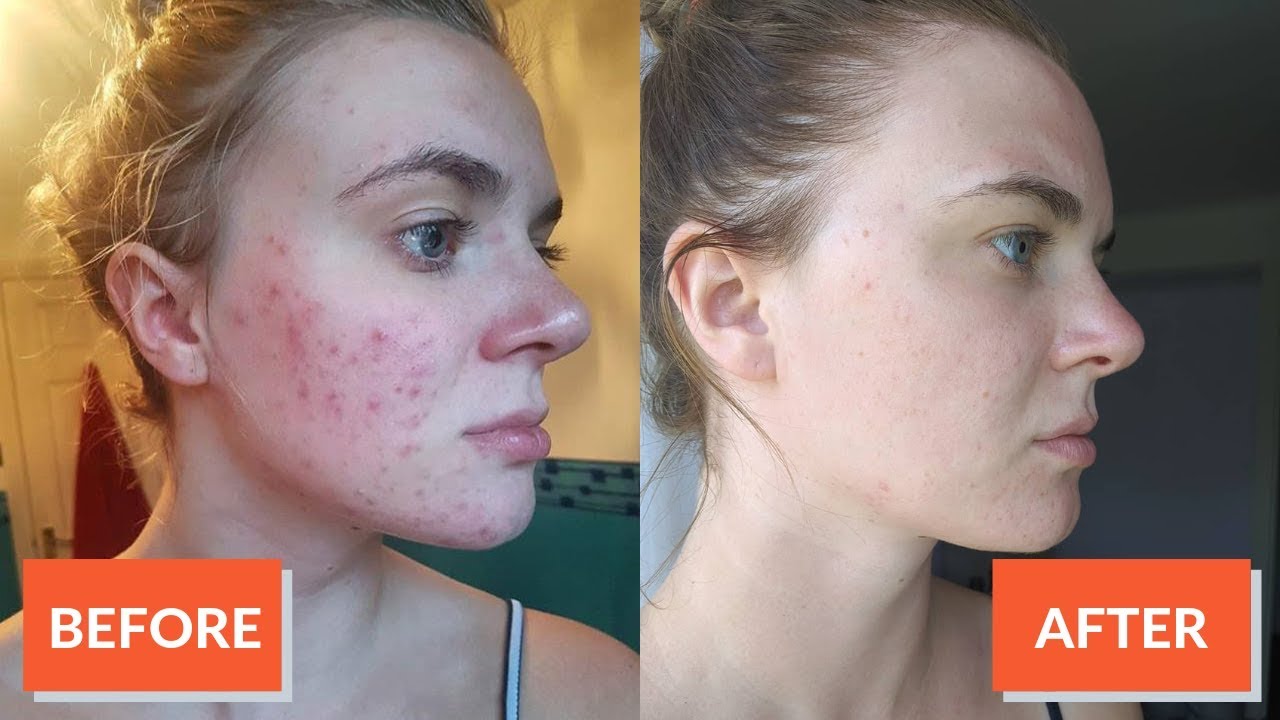 @acneisntugly Individual Individual results may vary
"Out of everything I've tried over the 6 years I've battle acne on and off it's by far stood out as being one of the most effective with no side effects (after the initial "purge"). I've used nothing but Clearly Basics for 11 months now and it still exceeds my expectations!"
---
Or how about Toni (@xx.tonilumsden), a stylist from Hertfordshire?
She spent over $6500 in acne products and treatments that did nothing for her acne but damage her skin …
Then she discovered the Power Duo and it changed her life…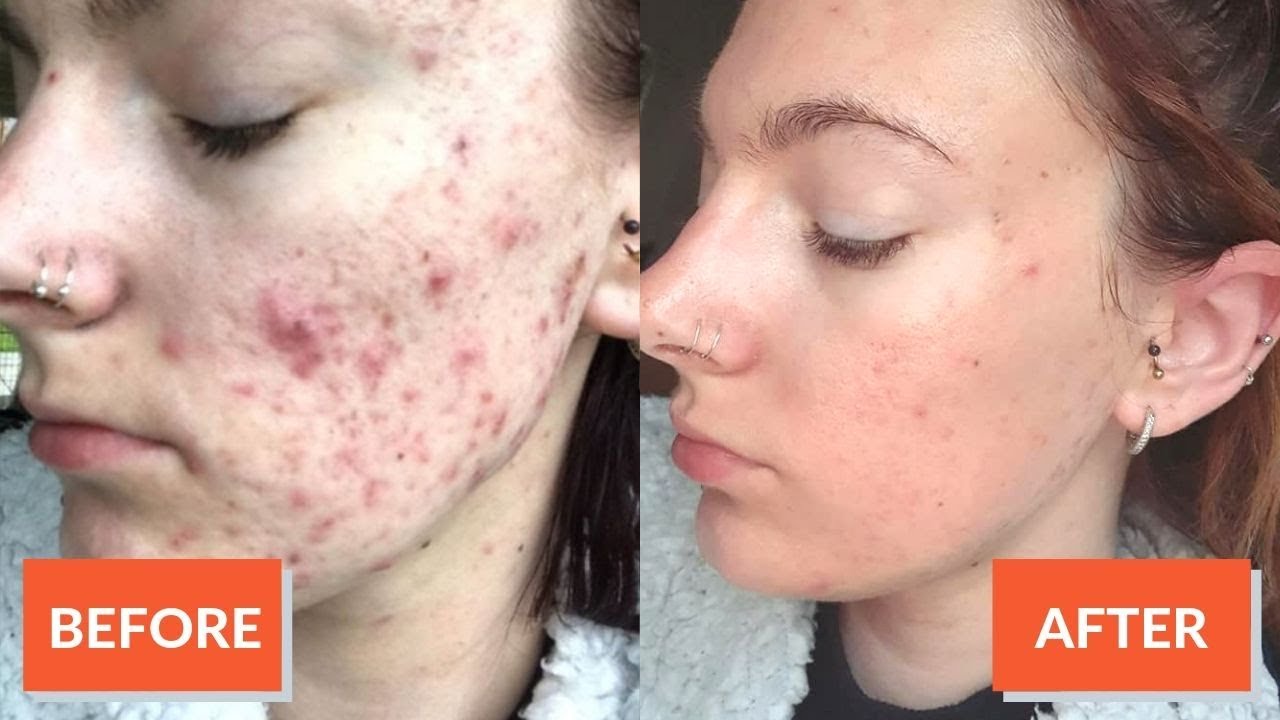 @xx.tonilumsden Individual Individual results may vary
"Never in my life did I imagine my skin would be this clear! Clearly Basics has completely transformed my skin!"
---
Alisha (@skinwithak) suffered from severe acne and went through three rounds of oral medications before discovering Clear Out:
@skinwithak Individual Individual results may vary
"All I can say is 'Clear Out' by @clearlybasics is a Godsend ❤️ It doesn't leave me overly dry or flaky which most retinol creams did." "I wish I came across Clearly Basics before starting oral medication as I would have purchased these and wouldn't have had to put my body through so much!"
---
Or Ella (@_myskinstory), an aesthetician and a makeup artist who loves using the Clear Out to keep her skin less acne-prone.
"The Clear Out is my favorite and most recommended product to any of my followers who suffer with mild-acne as well as post-acne suffers. The combination of ingredients are unique and work THE BEST in keeping spots at bay as well as improving acne marks & scars."
---
Bea (@beas.bareskin), a student from California, who has tried almost everything…
Ranging from prescription medication, chemical peels to a long list of brands (Clean & Clear, Clearasil, Proactiv, St. Ives, etc.)
…which resulted in even more breakouts, until she found Clearly Basics.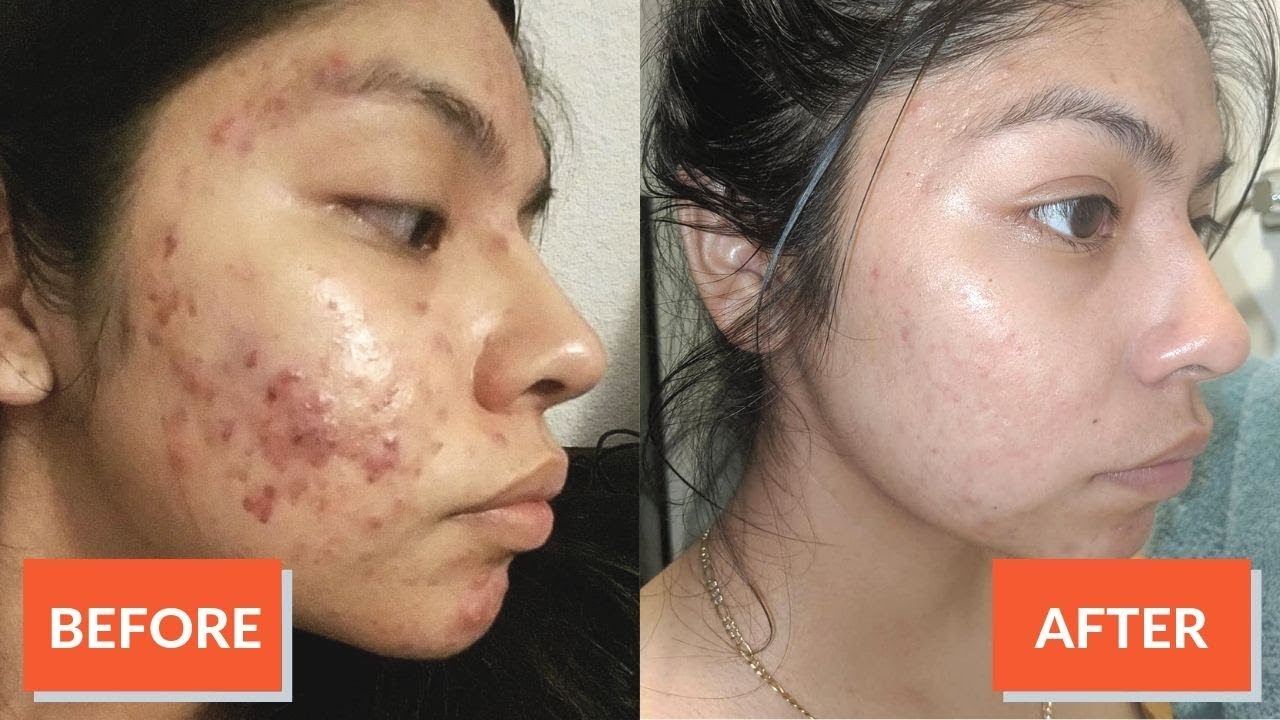 @beas.bareskin Individual Individual results may vary
"My skin looks so good now! I've had a few of my classmates tell me my skin texture looks so nice and even now. 😊"
---
And many more reviews from Google …
---
Try Us, Risk FREE!
If you finish an entire bottle and don't see any results…
You're entitled to a full refund within 90 days! T&Cs apply.
Get the Clear Out and give it a TRY!
Goes into deep into the pore to clear clogs and reduce the appearance of red marks. Your clogs won't know what hit it! Each bottle is designed to last 3 months.
References:
1. Deirdre Connolly et al, 2017 : Acne Scarring—Pathogenesis, Evaluation, and Treatment Options
2. Paula Begoun : Postinflammatory Hyperpigmentation
3. Fabbrocini G et al, 2018 : Evaluation, Prevention, and Management of Acne Scars: Issues, Strategies, and Enhanced Outcomes
4. Christine Nguyen, 2018 : Acne treatment algorithm suggested by Gollnick et al – Mild Moderate and Severe Acne
Disclaimer:
Nothing on this article should be interpreted as personal medical advice. For medical related matters, please consult with your dermatologist.
---
#RealResults
See what others have to say about Clearly Basics.

Individual results may vary